Darikrasivo
DariKrasivo is a romantic dates and events service provider in Minsk, Belarus.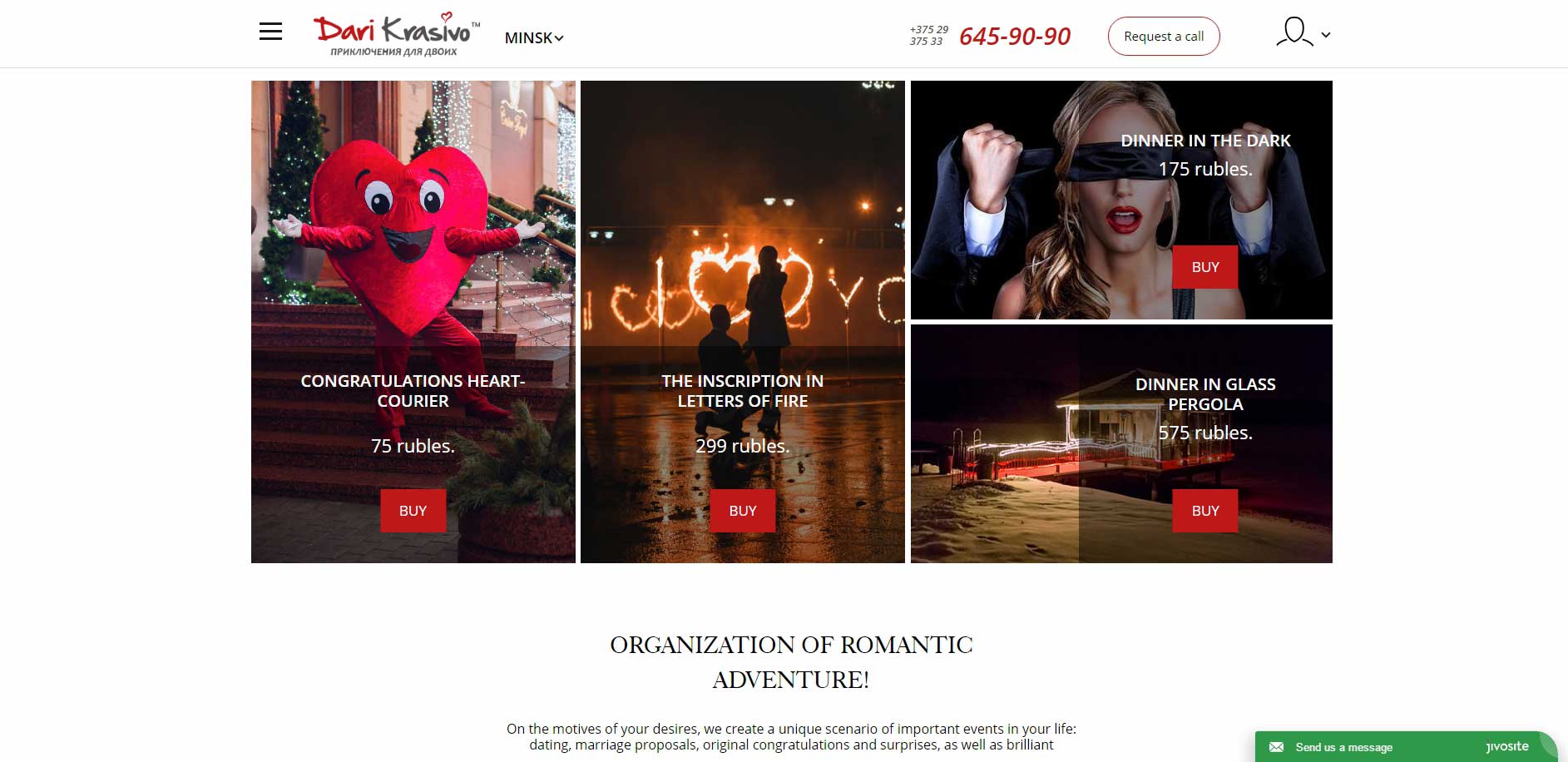 Project
DariKrasivo is a dating platform that helps organize romantic events in Minsk, Belarus. The platform shows all available and predefined events and leaves the possibility of ordering your own custom event.
Challenge
The client needed a website for their dating platform. One of the requirements was clean and simple UI/UX, with custom design, perfect SEO optimization capabilities, and Content Management System for his business. The crucial requirement was to minimize development costs as much as possible and the costs of future website maintenance.
Solution
Umbraco CMS was chosen over WordPress to provide easy customizations of the website in the future and the cheapest available development of the website with a custom design. ASP.NET MVC is used on the back end. JQuery is used for some simple manipulations on the front end. And as a storage for the CMS content, we chose SQL Server Express Edition.
Results
The final solution has extremely cheap, close to zero, maintenance costs. It's highly customizable with the help of Umbraco CMS. The website helped kickstart the business idea, which resulted in the leading dating platform in the country.